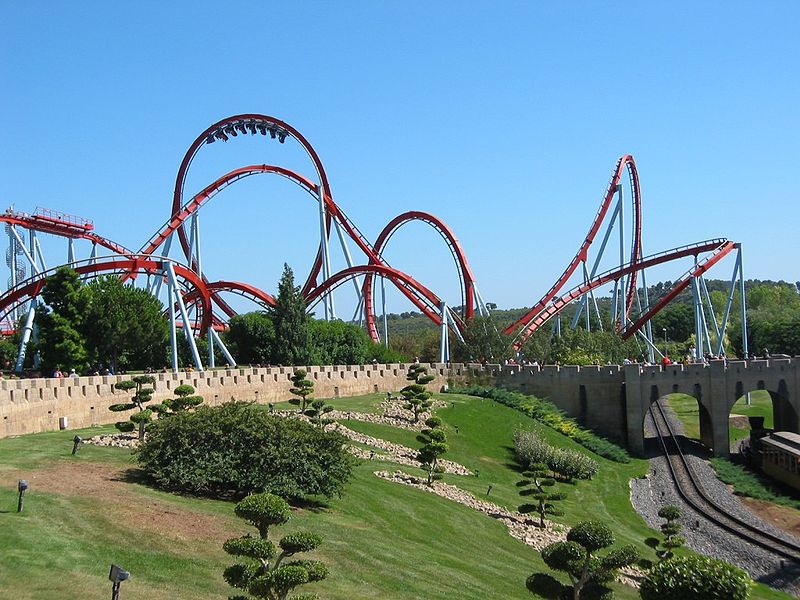 Does this look like fun? Have you ever taken a ride on one of these monsters?
The uncertainty,
the anticipation,
wanting to scream,
holding on tight,
then throwing your hands in the air,
the nausea in the end.
'They' call it a thrill ride.
I beg to differ.
Sometimes life is like a Rollercoaster ride too. The past few weeks have been a little like that at our house. Our son recently worked with some guys that had stories of their adventures working in another state (let's say.... Colorado). Well, that fueled his interest of having one of his own! One day he was leaving "this Friday" and then he wasn't.....he felt confidant about a phone/job interview he had had, but was having trouble with housing.
My husband & I had our own 'thrill ride' adventure ~ in our hearts. Finally after a month of maybes our son left this morning. For Colorado. With our mixed emotions surfacing, my husband & I said our "be careful" goodbye's (along with call us, text us, etc.) as he and his dog Odin climbed into his truck & headed out for the Adventure he is hoping to have! We wish him all the adventure he can stand ~ and to come home safely by the years end.
Love you son. (and Odin too)